We Believe That Great Smiles Are Worth It
"Our patient centered practice is committed to helping our patients achieve optimal dental health through excellence in communication, education, and individualized care."
Serving our patients with a gentle touch

Providing dental health through education and treatment

Utilizing the highest quality technology and materials
It is our goal to always place our patient above our individual needs.
Love our patients and dentistry

Care for all that we do in the office
Our practice is focused on all of you. We practice with a focus on airway health from growth and development in children to restorations and appliances for adults.
In an ongoing effort to provide you with the best dental care possible,we always strive to have the most up-to-date office around. From intra-oral scanning to hard and soft tissue lasers, and of course digital x-rays.
We donate to End 68 Hours of Hunger each time our existing patients refer a new patient to the practice. We also donate our services to NH Donated Dental Services and the NH Denture program. Together we make a difference!

Meet The Winnipesaukee Dental Team
Dr. Lefty has practiced dentistry for over 20 years. She is a native of Pittsfield, NH. She received a bachelor's degree in biology from Case Western Reserve University in Cleveland, OH. She continued her education at Case in the School of Dental Medicine and received her Doctor of Dental Surgery degree. She practiced in Ohio, providing dental care in nursing homes, as well as two health departments and her own private office. She returned home to NH in 2015. She is a past President of the Lakes Region Chapter of the New Hampshire Dental Society.
Participating in continuing education focused on sleep dentistry, airway growth, jaw development, cosmetic dentistry, occlusion (the way teeth come together), facial cosmetics and restorative dentistry has been a joy and priority to Dr. Lefty. She has studied at The Pankey Institute in Key Biscayne, Florida as well as Spear Education in Scottsdale, Arizona. Dr. Lefty has had advanced training in sleep dentistry, airway development, facial esthetics, including advanced laser esthetics, laser dentistry, botulinum toxin injections and dermal fillers. She treats patients with Invisalign and clear aligners. Dr. Lefty personally trained with Dr. Ted Belfor, the inventor of the Homeoblock appliance for adult facial growth.
Dr. Lefty is a member of the Lakes Region Dental Society, the New Hampshire Dental Society, and the American Dental Association. Dr. Lefty is married and has two boys. In her spare time she enjoys fishing, hiking, swimming and traveling with her family.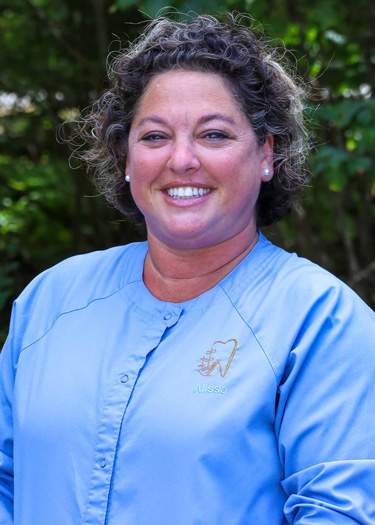 Alissa Rayno
Registered Dental Hygienist
Alissa is a Registered Dental Hygienist and has worked with the practice for 15 years. After receiving her BS from Plymouth State University, she went on to study dental hygiene at New Hampshire Technical Institute, graduating in 2005. Alissa currently lives in Barnstead, NH with her husband and two daughters. In her free time, Alissa enjoys gardening, traveling the world, reading and photography.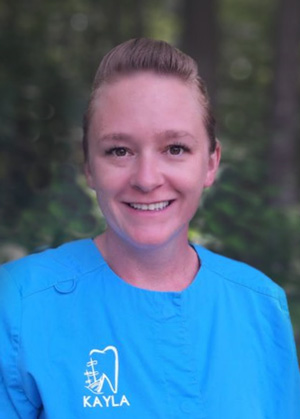 Kayla Berry
Registered Dental Hygienist
Kayla is a Registered Dental Hygienist and is excited for the opportunity to work in the practice. She studied dental hygiene at NHTI and currently lives in Ossipee, NH. She enjoys spending time with her husband and two daughters. You can find her racing motocross on weekends in the summer!
Jennie has worked with the practice for 7 years. Jennie comes to the practice with over 30 years of experience as a dental assistant. Jennie and husband recently moved to the area from Waterville Maine. Jennie has three grown children, and five wonderful grandsons. She and her husband grew up in West Virginia and feel very blessed to have moved to such beautiful places. Jennie enjoys reading, knitting, traveling, and spending time with her family.
Erin Tasker
Dental Assistant
Erin has worked with the practice for 26 years. She is a Dental Assistant and received her degree from New Hampshire Technical Institute as well as earning a degree in Business Management from McIntosh College. Erin is a native of Wolfeboro, NH. She has 4 children, 1 grandson, and 2 granddaughters. Erin enjoys spending time with her family and friends.
Heather Akoury
Office Assistant
Heather joins the practice having just moved back from North Carolina.
She is originally a New England girl and is very happy to be home living near her mother.
In her time away from the office, Heather loves canoeing, movies, eating out, Bruins Hockey and the Kentucky Derby.
Heather loves dentistry and looks forward to making each patient welcome and appreciated. Her favorite part of dentistry is to see you smile ☺️.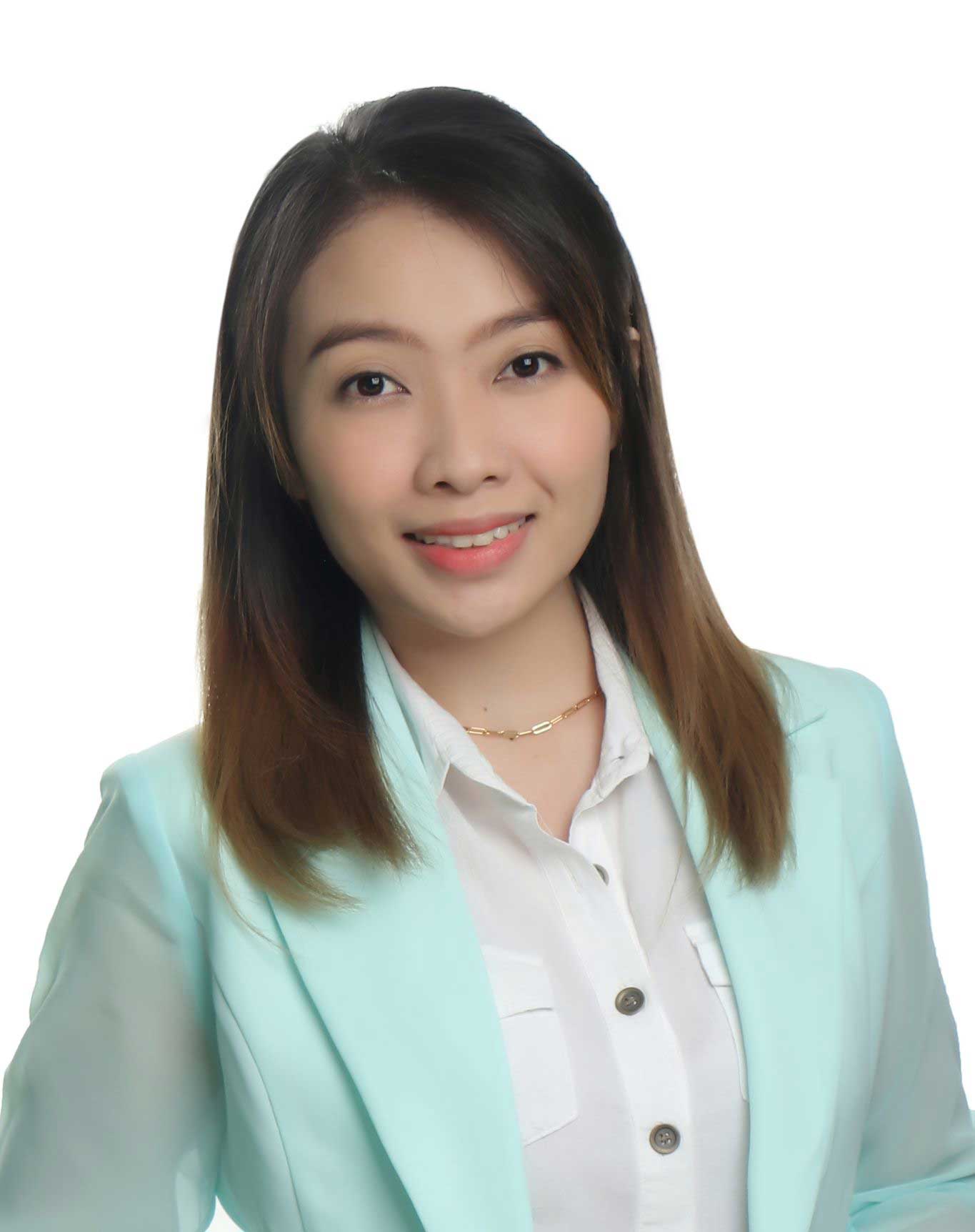 Iana, our summer 2022 addition to the team! She's our behind the scenes go-getter and getting things done in style! With a background in the dental insurance industry, she's the master of coordination—insurance, new patients, and referrals. She's our jack of all trades that steps in where ever else she is needed!
From Manila, Philippines, with a passion for dentistry. Iana's family is her biggest cheer squad! She loves music, traveling, eating out, movies, and spending time with her family.
As a new patient, I was very pleased with the level of professionalism of Dr. Sheri Lefty and staff. Nice facility and everyone is welcoming and helpful.